Ducati sporting director Paolo Ciabatti says the manufacturer will "treasure" its time in MotoGP with Andrea Dovizioso, but concedes there was a need to "turn the page".
Dovizioso announced in August he would not be renewing his deal with Ducati beyond 2020 as the relationship between the pair broke down during contract negotiations for 2021.
The Italian joined Ducati in 2013 and won 14 of his 15 MotoGP victories with the brand, finishing runner-up in the championship from 2017-2019.
Dovizioso will take a sabbatical in 2021 after failing to secure an adequate test rider deal which would leave the door open for a 2022 return, while Jack Miller and Francesco Bagnaia step up from Pramac to head the works Ducati outfit.
Speaking last month in Portugal, Ciabatti admits it's "sad" the relationship between both parties has ended but suggested "new energy" was needed within Ducati going into the future.
"It's true that we enjoyed a lot of success together with Andrea Dovizioso and it's probably the longest lasting rider for sure in Ducati's MotoGP history, eight years," Ciabatti said when asked by Autosport if he regretted how the situation with Dovizioso in 2020 had been handled.
"We actually joined Ducati together in 2013, so it's a long story, we had a long eight years together in MotoGP.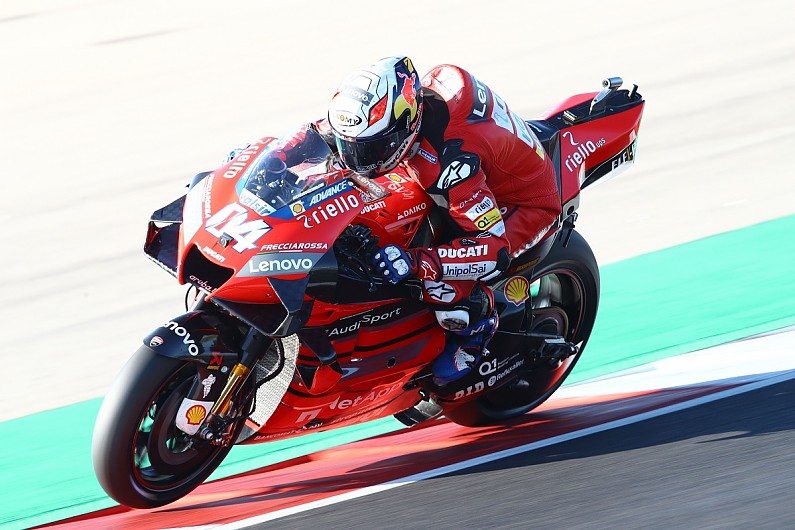 "So definitely winning 14 races, 14 grands prix and being second in the championship for three years in a row was a great achievement and it's always sad when a relationship like this comes to an end.
"I think obviously there are reasons for this on both sides, but maybe it's also true that after eight years together there is a need to turn the page and try to do things in a different way with a new energy.
"Obviously, there will be time to discuss in detail the reasons for these decisions, but as I said I think we'll treasure these eight years together and the results we achieved because Andrea has been the best rider after Casey Stoner in terms of winning races with Ducati and this is something we will always remember."
Dovizioso has repeatedly declined to comment on why the relationship between himself and Ducati soured, but eluded after the Portugal finale that he was happier with his achievements than some within the company.
Making himself a free agent in 2021, Dovizioso could well find himself racing in MotoGP with Honda should it need a long-term stand-in for Marc Marquez as he recovers from a third operation on his broken right arm.
Though a recovery time is yet to be revealed, it is likely Marquez faces six months on the sidelines.
The Autosport 70 special, celebrating the best of motorsport, is no longer available to buy online, but is available to new magazine subscribers. To subscribe, please go to: autosportmedia.com